Atlanta Airport
To paraphrase an old southern joke: "Whether you end up in Heaven or Hell, you'll connect in Atlanta to get there."
Airport Info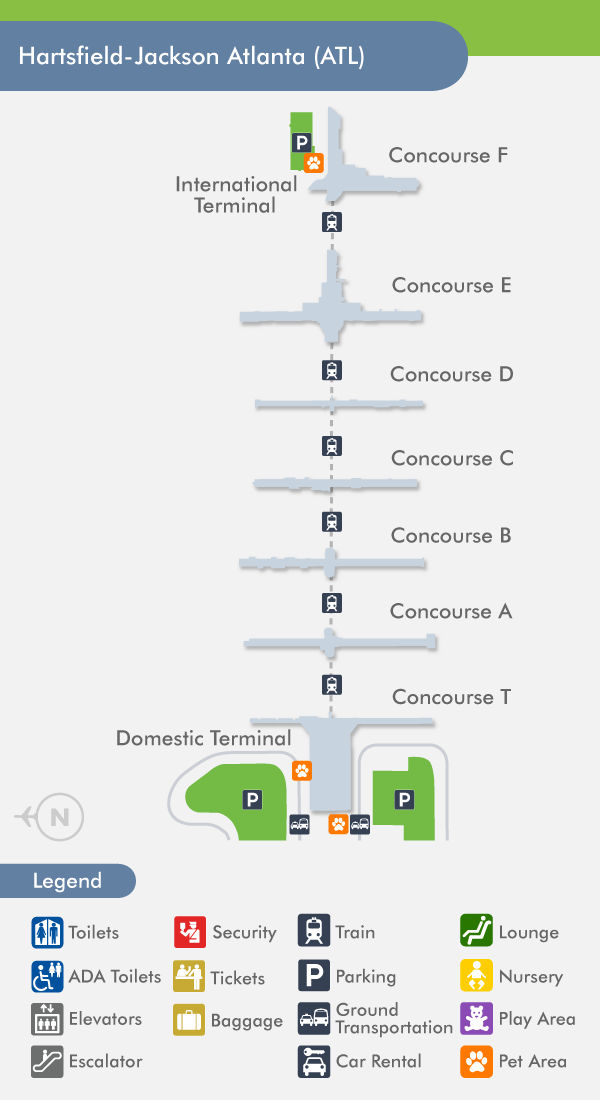 The Hartsfield-Jackson Atlanta Airport (ATL) is located just south of Atlanta, GA. With history dating back to the 1920s, Atlanta has been the world's largest and busiest airport since 2005. It is comprised of 7 concourses and 4 runways.
Servicing over 92 million passengers in 2011, Atlanta Airport is the seventh busiest international gateway to the US and the primary hub of Delta Air Lines. Each day, more than 250,000 passengers travel in and out of Atlanta Airport. A $9 billion development program called "Focus on the Future" intends to increase annual capacity to 121 million passengers by 2015. Employing over 58,000 people, Atlanta Airport is the largest employment center in Georgia. Transportation away from the airport includes shuttles, trains, buses, taxis and rentals.
Hub for:
Delta Airlines
GeorgiaSkies