Charlotte Airport
The airport's museum contains the plane Chesley Sullenberger landed in the Hudson River in 2009.
Airport Info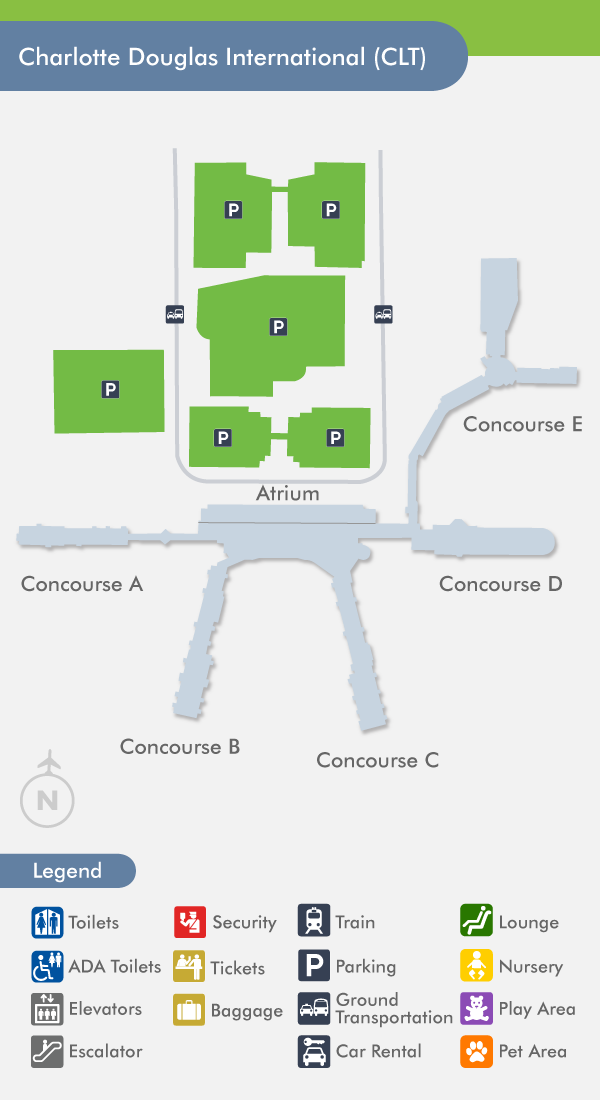 The Charlotte Douglas International Airport (CLT) is located not far from the downtown Charlotte, SC. Built in 1935, Charlotte Airport is now one of the world's busiest airports and serves as a popular alternative to Atlanta's Hartsfield-Jackson Airport. It comprises four runways and one large passenger terminal, serving as the main hub of US Airways.
In 2011, Charlotte Airport serviced about 39 million passengers on flights to and from locations around the globe. Home to Charlotte ANGB and its host unit, the 145th Airlift Wing, Charlotte Airport acts as a joint civil-military facility. It houses the USO of NC, which is travel center that serves as a lounge for military personnel, retirees and their families. Charlotte Airport also has a public viewing area where visitors can watch planes take off and land.