DFW Airport
DFW is considered an "Airport City".
Airport Info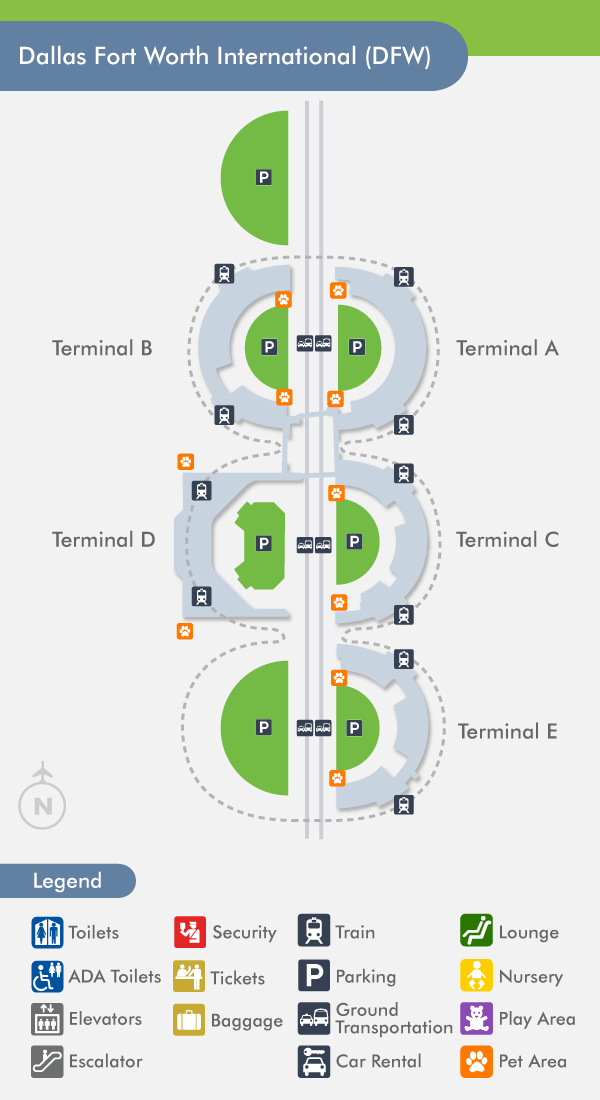 The Dallas Fort Worth Airport (DFW) is located in northeast Texas between Dallas and Forth Worth. Opened in 1973, DFW Airport is now Texas' busiest airport. It comprises 7 runways and 5 passenger terminals, acting as the tenth busiest international gateway in the US.
Servicing over 57 million passengers in 2011, DFW Airport is a recipient of ACI's Global Honor for Long-Term Excellence in Customer Service. It ranks #3 in customer satisfaction amongst the world's large airports. And in 2006, Air Cargo World ranked DFW Airport the "Best Cargo Airport in the World." Ground transportation away from the airport includes buses and shuttles in addition to vehicle rentals.
Hub for:
American Airlines
Spirit Airlines
Sun Country Airlines