Houston Airport Intercontinental
In 2009, the first jet fueled partially by biofuel flew out of IAH.
Airport Info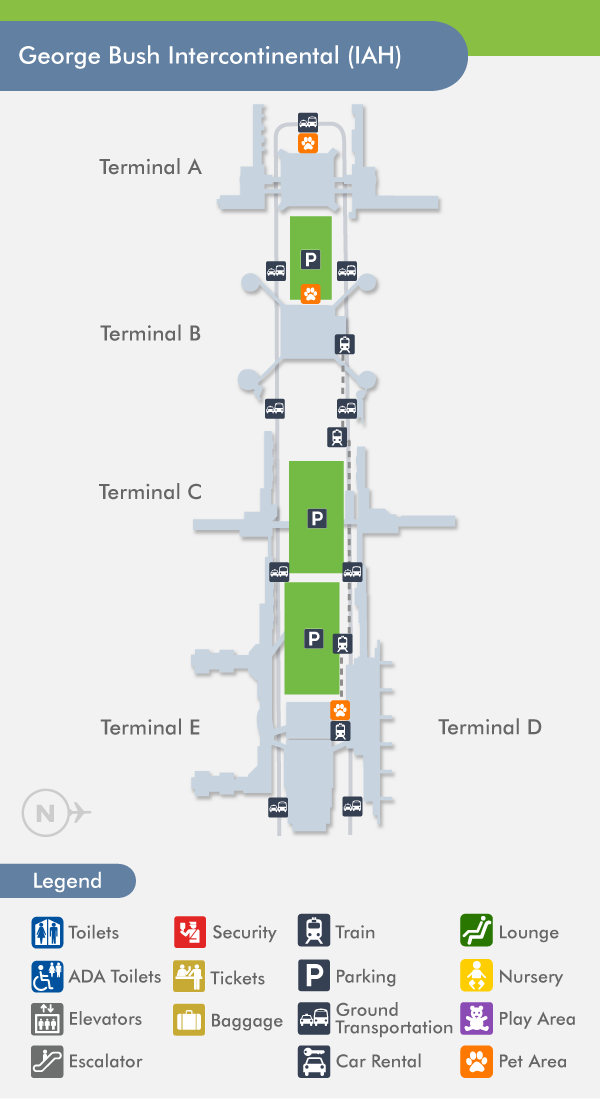 The Bush Intercontinental Airport (IAH) is located in the northern part of Houston, TX. Opening for commercial business in 1969, IAH Airport is now the tenth busiest airport in North America in terms of passenger traffic. It comprises 5 runways and 5 passenger terminals. Servicing over 40 million passengers in 2011, IAH Airport is the primary hub of United Airlines - the world's largest airline. With a variety of original artwork and first-class facilities, the airport scores high in both friendliness and functionality. Transportation from the airport includes taxis, rentals, buses, shuttles and vans.