JFK Airport
JFK was originally known as Idlewild Airport, named for a golf course.
Airport Info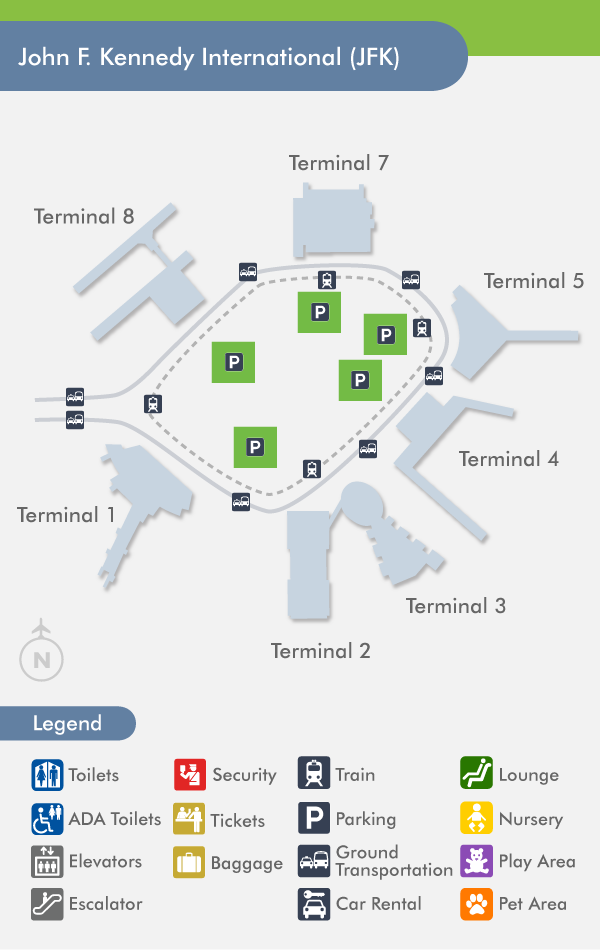 The John F. Kennedy International Airport (JFK) is located in Queens, a borough of New York City southeast of Manhattan. Replacing the LaGuardia Airport in the 1940s, JFK Airport is now North America's leader in international traffic. It comprises 4 runways and 8 passenger terminals, acting as the busiest international gateway to the US.
In 2011, JFK Airport serviced over 47 million passengers, making it the 17th busiest airport in the world. Transportation out of the airport includes taxi services, car rentals, buses and Airtrain. Airtrain connects to both the Long Island Railroad and the NYC subway system.
Hub for:
American Airlines
Delta Airlines
Jetblue Airways