Los Angeles Airport
A great place for aircraft spotting is on a lawn next to the Westchester In-N-Out Burger, which is directly under a commercial flight path.
Airport Info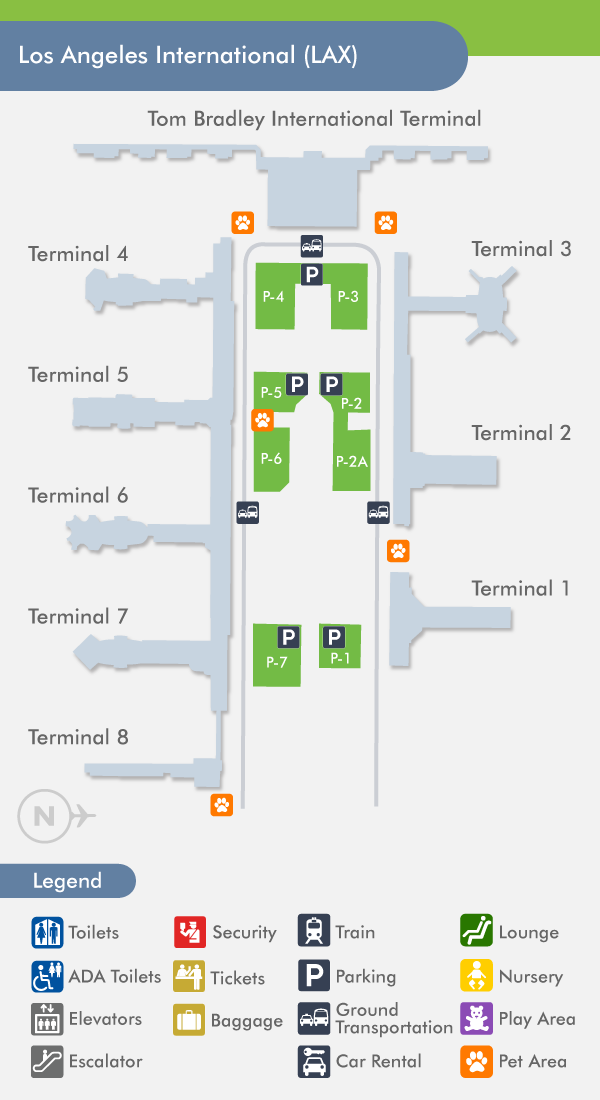 The Los Angeles International Airport (LAX) sits on the Pacific coast in southwestern LA. With history dating back to 1928, LAX Airport now serves as the area's primary airport and is the sixth busiest in the world. It comprises four runways and nine passenger terminals, acting as the American gateway to Australia and Asia.
In 2011, LAX Airport serviced over 60 million passengers on flights to and from locations around the globe. Over 50 hotels and motels and around 40 car rental services operate on LAX Airport property. Providing a base for the US Coast Guard, LAX Airport acts as a joint civil-military facility. Helicopter missions from the airport include everything from search and rescue to law enforcement. LAXAirport also contains a commercial aviation museum called the Flight Path Learning Center. The Center displays photographs, memorabilia, artifacts and scale models.
Hub for:
Alaska Airlines
American Airlines
Great Lakes Airlines
Horizon Air
United Airlines