Newark Airport
EWR was built on reclaimed land—land created from a body of water, in this case the Passaic River.
Airport Info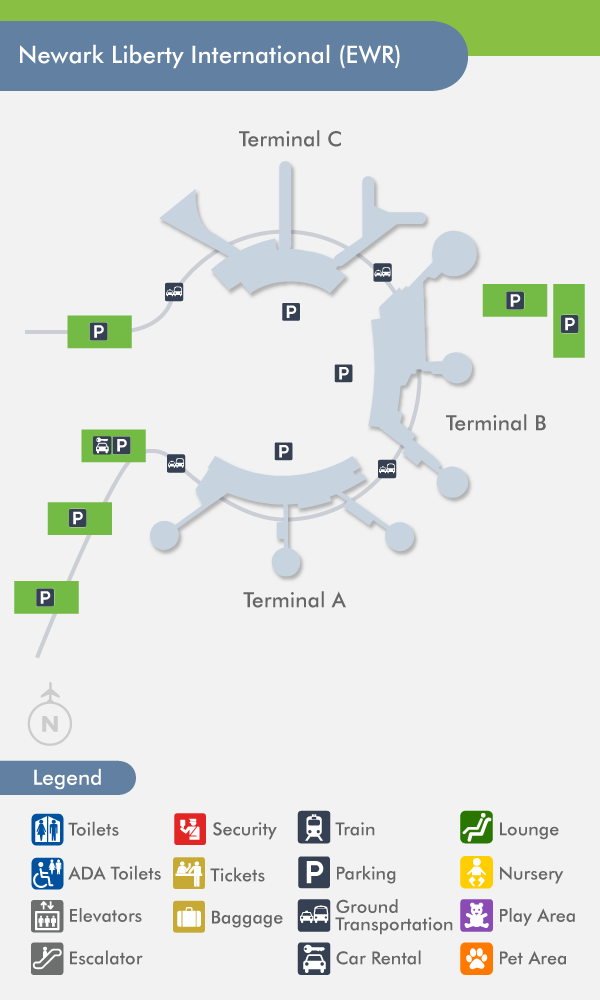 The Newark International Airport (EWR) is located in New Jersey on the border of Newark and Elizabeth. The first major airport in the US, Newark Airport is now, along with JFK and LGA, part of the world's busiest airport system in terms of total flight operations. It comprises 3 passenger terminals and 3 runways.
Servicing over 33 million passengers in 2011, Newark Airport is the third largest hub of both United Airlines and FedEx Express. In preparation for the 2014 Superbowl, the airport is scheduled to undergo expansion. Both the Marriott Hotel and Terminal B will be given upgrades. Transportation away from the airport includes buses, AirTrain (connecting to PATH), Amtrak, rentals and taxis.