Philadelphia Airport
Famed aviator Charles Lindbergh dedicated the airport site as "Philadelphia Municipal Airport" in 1927.
Airport Info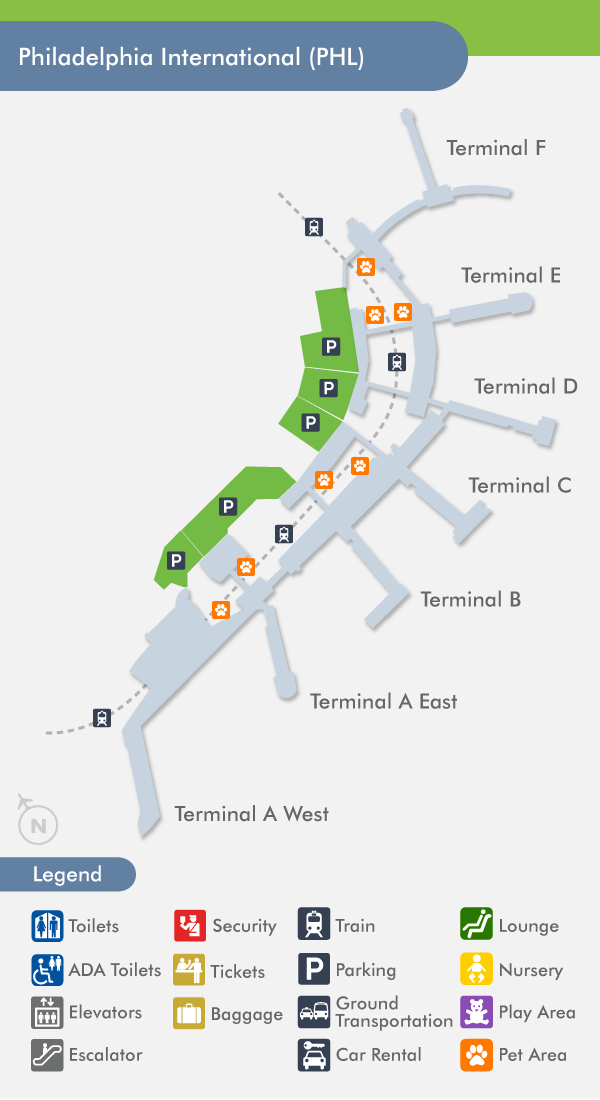 The Philadelphia International Airport (PHL) is located 7 miles southwest of central Philadelphia. Beginning as a National Guard training airfield in 1925, it is now the largest airport in both the state and the Delaware Valley Region. It comprises 4 runways and 7 passenger terminals.
In 2011, Philadelphia Airport serviced nearly 31 million passengers. It has destinations in the United States, Canada, the Caribbean, Latin America, Europe and the Middle East. During World War II, the airport was used as a training field for the Air Force. Today, it is the primary international hub of US Airways and one of the fastest growing airports in America.