San Francisco Airport
SFO stands on what was once a cow pasture.
Airport Info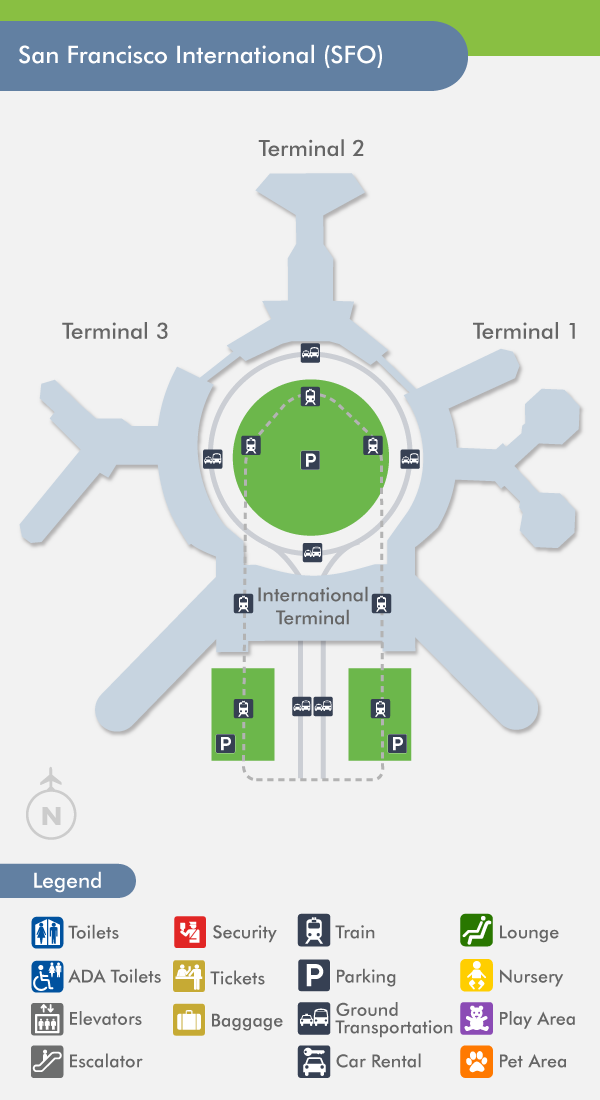 The San Francisco International Airport is located near Millbrae and San Bruno just south of San Francisco. Opened in 1927, San Francisco Airport is now the second busiest airport in California behind LAX Airport. It comprises 4 passenger terminals and 4 runways.
Servicing over 41 million passengers in 2011, San Francisco Airport is one of the largest airports in the world. In 2000, a new international terminal, priced at a whopping $1 billion, opened. The terminal contains an aviation museum and library. San Francisco Airport hosts a variety of cultural exhibits called the San Francisco Airport Museums, accredited by the American Association of Museums. Transportation away from the airport includes BART (with connection to Caltrain), rentals, taxis and shuttles.
Hub for:
United Airlines
Virgin America